Overview
Blocks 35-36-37 cover 16,063 km2 (4.4 million acres) offshore the Union of the Comoros, in water depths of 2,000-2,700 m. The blocks are, for comparison purposes, the size of the State of Kuwait.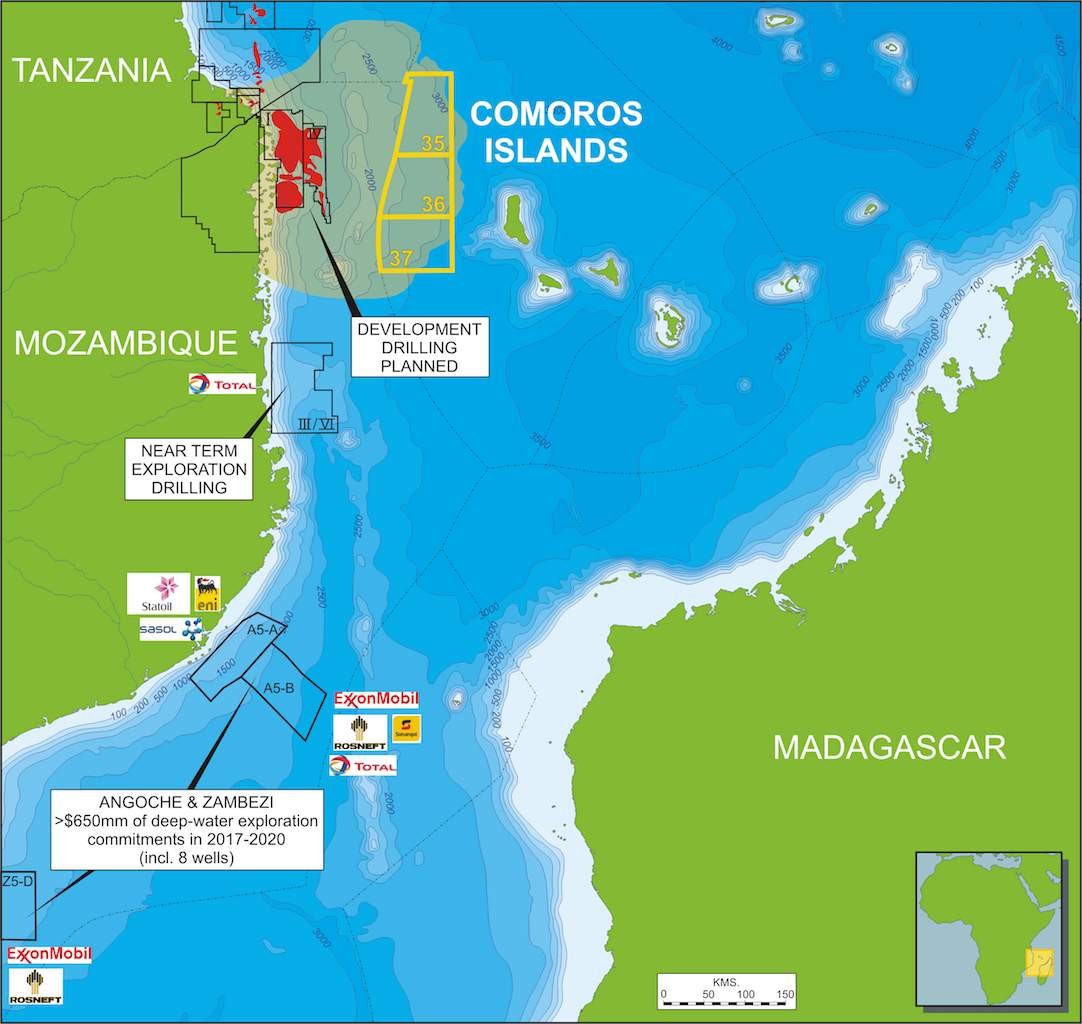 The blocks are located in the extended Rovuma Delta, outboard of, and on trend with, Rovuma Offshore Areas 1 and 4, offshore Northern Mozambique. Deep-water Areas 1 and 4 are operated respectively by Anadarko Petroleum Corp. and Eni SpA, and hold a combined 160+ trillion cubic feet ("TCF") of gas in place, equivalent to about 27+ billion barrels of oil equivalent ("boe"). These massive gas discoveries, made in 2010-2012, rank among the world's largest in the last 20 years and have the potential to elevate Mozambique to the third-largest LNG producer. In recent years, Areas 1 and 4 have been subject to numerous financial transactions totalling c. US$12 billion (excl. the on-going transactions between ExxonMobil Corp., Eni and Anadarko).
Blocks 35-36-37 are also located South-East of Tanzania offshore blocks 1 to 4, operated by Royal Dutch Shell plc (previously BG Group plc) and Statoil ASA, and hold a combined c. 45 TCF of gas in place, equivalent to 7.5 billion boe. In recent years, these blocks have been subject to financial transactions in excess of US$1.2 billion (excl. the BG Group acquisition by Shell).
Blocks 35-36-37 are also located c. 400-1,000 km North of Mozambique's deep-water Angoche and Zambezi Basins, where in 2015 ExxonMobil, Eni, Rosneft, Statoil, Sasol Ltd and Group Sonangol committed to invest in excess of US$650 million in exploration in 2018-2021 incl. 3D seismic surveys and 8 deep-water wells.
Despite the close proximity to these worldclass discoveries and highly competitive exploration basins, the Comoros are still largely underexplored. No oil and gas wells have yet been drilled in the country.
The management team of Discover Exploration Ltd is the same as that of Cove Energy plc (acquired by PTTEP in 2012), one of Anadarko's partners in Mozambique Rovuma Offshore Area 1 at the time of the discoveries, and has therefore extensive technical and operational expertise in the Rovuma Delta.
History
The Production Sharing Contract (PSC) covering blocks 35-36-37 was signed by the Government of the Comoros in March 2013. It was subsequently ratified by the National Assembly of the Comoros in March 2014, in full compliance with the country's Petroleum Code (No. 12-019/AU of 27th December 2012) and the Decree of Application of the Petroleum Code (No. 13-030/PR of 7th March 2013). Click here for Discover's press release.
Shortly thereafter, the partnership purchased 1,570 km of existing 2D seismic data (from ION Geoventure's East AfricaSPAN III and TanzaniaSPAN IV) and acquired 2,330 km of new 2D infill seismic data covering blocks 35-36-37. Click here for Discover's press release. The total 2D seismic data licensed by the partnership is now in excess of 3,900 km.
In August 2014, the partnership held the inaugural meeting of the Executive Committee of the PSC covering blocks 35-36-37, in presence of His Excellency Mr Abdou Nassur Madi, Minister in charge of Energy. Click here for Discover's press release and here for the Government's press release.
Prospectivity
The reservoir play fairway of the Rovuma Delta, which hosts the large gas deposits in Mozambique Areas 1 and 4, extends into Comoros blocks 35-36-37.
Interpretation of the 2D seismic surveys, gravity and magnetic data, seep studies and regional studies confirms the presence of multi-Bboe stratigraphic traps at Eocene and Cenomanian levels, supported by AVO/EEI.
High-quality deepwater sands are expected and have AVO support on seismic. Mapped Eocene sands are believed to be outboard equivalent of the Coral (Area 4) and Tubarao (Area 1) reservoirs. Basin modelling studies support a strong case for an oil charge in outer Rovuma cone.

The P-mean gross prospective resources are c. 8 billion boe of oil and/or gas. Stacked Eocene and Cenomanian targets have been high-graded and are drill-ready.
The country's fiscal terms (royalty, cost recovery & production sharing) are more competitive than those of neighbouring countries - the break-even oil price for an oil discovery in blocks 35-36-37 is < US$40/bbl.
​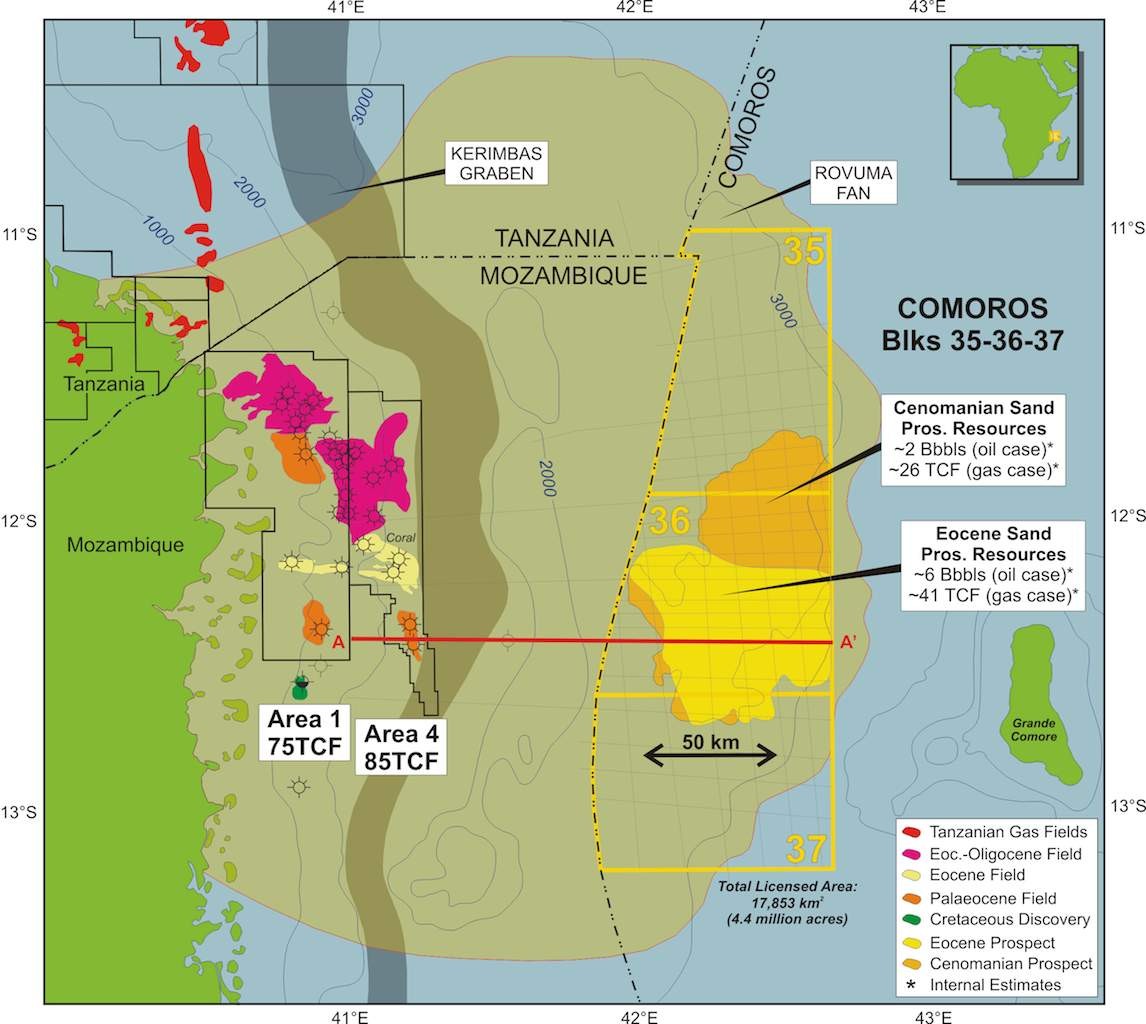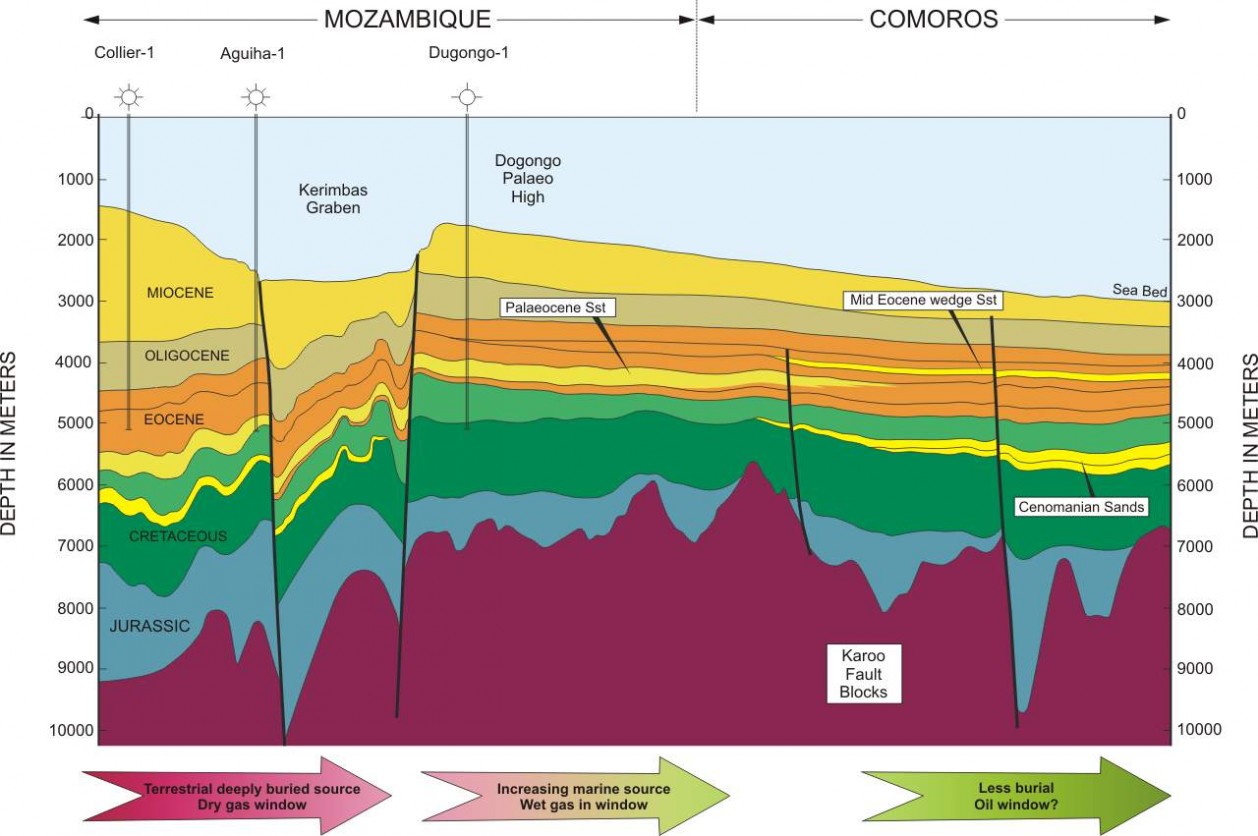 Work Programme
All work commitments of the first exploration period ending in April 2018 have been fulfilled. There are 2 additional 3-year exploration periods commencing in respectively 2018 and 2021.
Operators Eni, ExxonMobil, Anadarko and TOTAL SA are expected to drill several dozen deep-water exploration and development wells in Mozambique in from 2017 onwards, offering various rig sharing opportunities for the partnership.
Partnership
Discover Exploration: 60% (through its wholly-owned subsidiary Discover Exploration Comoros B.V.)

Bahari Resources Ltd: 40%
Bahari Resources Ltd is a privately owned oil & gas exploration company focused on Sub-Saharan Africa. It was formed in 2012 by the founding shareholders of Ophir Energy plc.
Local Communities
Since 2012, the partnership has invested annually in community development programmes incl. the refurbishment of a primary school on the island of Grande Comore and a hospital on the island of Mohéli (in collaboration with the International Red Cross and Red Crescent Movement).
The partnership has also invested in the training of Comorian nationals incl. various oil & gas courses by the French Insitute of Petroleum (Institut Français du Pétrole) and English language classes.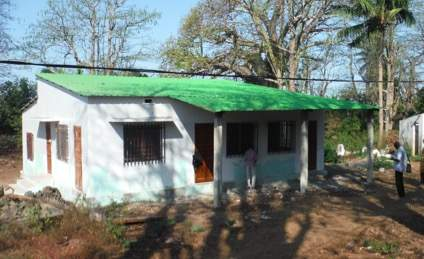 The Union of the Comoros
The Union of the Comoros is a sovereign archipelago consisting of 4 islands: Grande Comore, Mohéli, Anjouan and Mayotte (governed by France). It is located in the extended Rovuma Delta, between Northern Mozambique and Northern Madagascar.
The Comoros became part of the French colonial empire in the 19th century before becoming independent in 1975. Today, it is a constitutional democracy, recognised by the United Nations. The President of the Comoros, His Excellency Mr Azali Assoumani, was elected in May 2016. The government sits in the capital Moroni (on the island of Grande Comore) and each island (except Mayotte) also has a democratically elected local government.
The population is c. 795,000. There are 3 official languages: French, Comorian and Arabic.
The GDP is c. US$1.3 billion (2017), with the main exports being vanilla, cloves and essential oils.