Overview
The Petroleum Exploration Permit 38264 (PEP 38264) covers an area of 17,493 sq km (4.3 million acres) of the deep-water Canterbury Basin, offshore New Zealand. PEP 38264 is, for comparison purposes, the size of the State of Kuwait.
PEP 38264 is operated by Beach Energy Limited (ASX:BPT) and has water depths of 200-2,000 m. The Canterbury basin has an active petroleum system and exploration of PEP 38264 offers significant upside potential.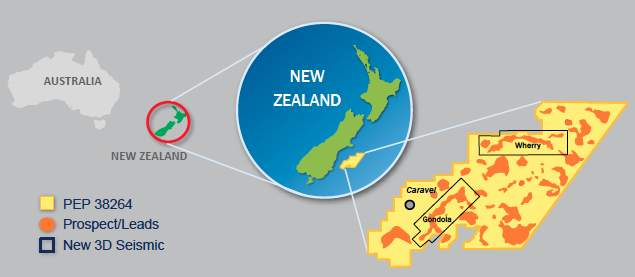 History
The Canterbury Basin is an underexplored basin located East of the central part of the South Island. It shares many similarities with the producing Taranaki Basin. The two basins were adjacent and shared a similar geologic history prior to Neogene tectonic rearrangement. Basement supported 4-way structural traps draped by Cretaceousage sandstone reservoirs are the primary play type. The primary source rocks are Cretaceous and Jurassic in age located within grabens adjacent to the basement structures. Oil-prone lacustrine and marine source rocks may also be present within the syn-rift section.
Only 6 wells had been drilled in the offshore Canterbury Basin. Two of these wells encountered significant hydrocarbon shows in the Cretaceous section. The Galleon-1 well (1985) tested 10 million cubic meters per day of gas and 2,300 barrels of condensate per day, and the Clipper-1 well (1984) encountered 56 m of gross hydrocarbon column, demonstrating the presence of an active petroleum system. Numerous gas and oil shows were encountered in three wells in the adjacent Great South Basin.
Following award of the permit, the partnership acquired 15,000+ km of 2D seismic data over 2006-2011 and 1,151 sq km of 3D seismic data in 2009.
Discover Exploration Ltd entered PEP 38264 in December 2013. Click here for Discover's press release.
The first exploration well in PEP 38264, Caravel-1, was drilled in 2014. The well encountered significant hydrocarbon shows in c. 60 m of high-quality sandstone reservoirs confirming the depositional model.
Subsequently, in early 2015, the partnership acquired 3,564 km2 of high-quality 3D seismic data over Gondola and Wherry, two promising structural prospect areas located outboard of the Caravel-1 well and adjacent to source kitchens with large structural closures imaged on previously acquired 2D seismic. Final products were delivered in the fall of 2015 including anisotropic prestack depth migration, angle stacks and gathers. Acoustic Impedance Inversion and Extended Elastic Impedance Inversion volumes were created to identify reservoirs and seals following the learnings of the Caravel-1 well. This 3D seismic survey identified 100-200 m shale prone seal intervals and previously unimaged syn-rift section (up to 3 km), enhancing oil-prone source potential.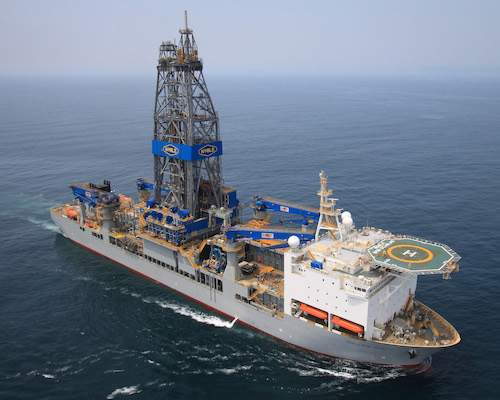 The Noble Bob Douglas drillship drilled the Caravel-1 exploration well in 2014 (source: Noble Corp.)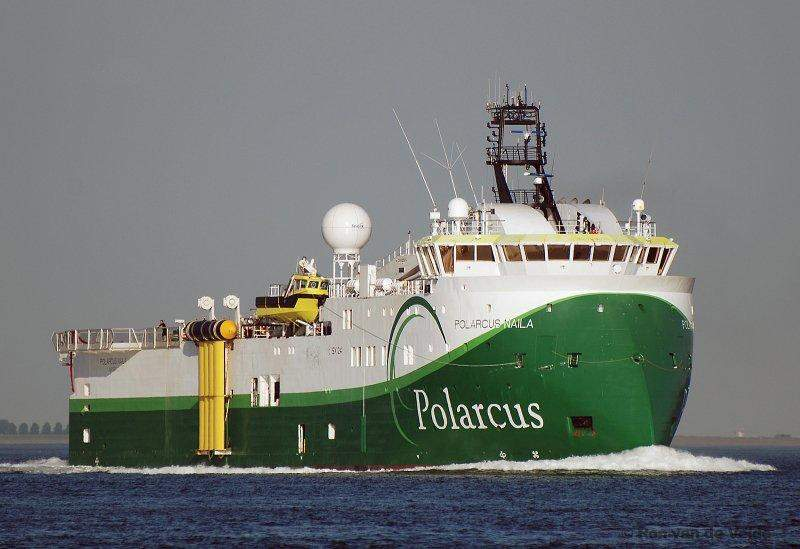 ​
The Polarcus Naila vessel acquired the 3D seismic survey in 2015 (source: Polarcus Ltd)
Prospectivity
Based on the latest 3D seismic survey and the Caravel-1 well results, the partnership has mapped multiple large (up to 600 km2 closures) 4-way structural traps (AVO/EEI supported) with P-mean prospective resources of multi-billion barrels of oil equivalent. Regional studies & 3D basin modelling suggests potential for oil in addition to gas and liquids.
The Gondola and Wherry prospects are located in c. 1,350 m of water. They consist of transgressive shoreface/paralic sandstones draped over large 4-way closure complexes. Both are adjacent to thick mature pre/synrift source kitchens, providing excellent access to hydrocarbon charge. The prospects have 100-200 m shale prone seal intervals. In addition, at least 6 other leads have been mapped.
New Zealand offers highly attractive fiscal terms (among the best in the world), in a stable regulatory environment and with a transparent government.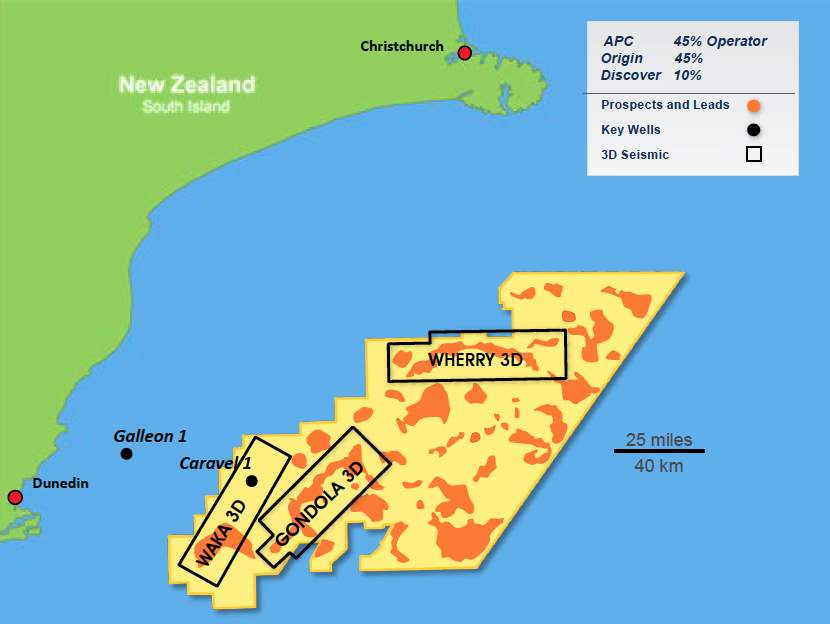 Permit area shown in yellow and prospect outlines representing 4-way structural closures shown by the orange polygons
Work Programme
The joint venture is planning to drill one exploration well in 2020 Overall, the Canterbury Basin should see greater exploration activity: Mitsui & Co. and OMV Group are envisaging drilling the adjacent PEP 54863 and PEP 50119 in 2018-2020. New Zealand Oil & Gas and Beach Energy Ltd are envisaging drilling the adjacent PEP 52717 in 2018-2020, as well.
Partnership
Discover Exploration: 35% (through its wholly-owned subsidiary Discover Exploration Canterbury NZ B.V.)

Beach Energy: 65% (through its wholly-owned subsidiary Origin Energy Resources NZ Ltd)
Health, Safety & Environment
As the operator of PEP 38264, Beach Energy recognizes the opportunity to operate in New Zealand as a privilege and is dedicated to protecting the natural beauty of New Zealand. Beach Energy believes operating safely and in a responsible manner is paramount as it aims to form a long-term partnership with the nation that will benefit New Zealand for years to come. See also Beach Energy's website.